My friend and fellow New Money writer Kyle has a show on GameTrailers called The Final Bosman and it's just A+ great. I don't keep up with new video games anymore mostly because around age 20 I stopped having any money at all, but also in a smaller part because I think gamers are human dumptrucks full of dead dogs and racism based on everything they say on the Internet and their X-Box headphones. I just do not have the time!
Kyle and his show are great because they show me that I am wrong. Not only is his show warm and earnest and very hilarious* and rooted in sincerity and wanting to like things, he also seems to receive primarily positive comments from nice people. His show is on a video game site on the Internet, you guys!
You can check him out at GameTrailers. You can see his sketches at our Maude Night! on the third Wednesday of every month at UCB.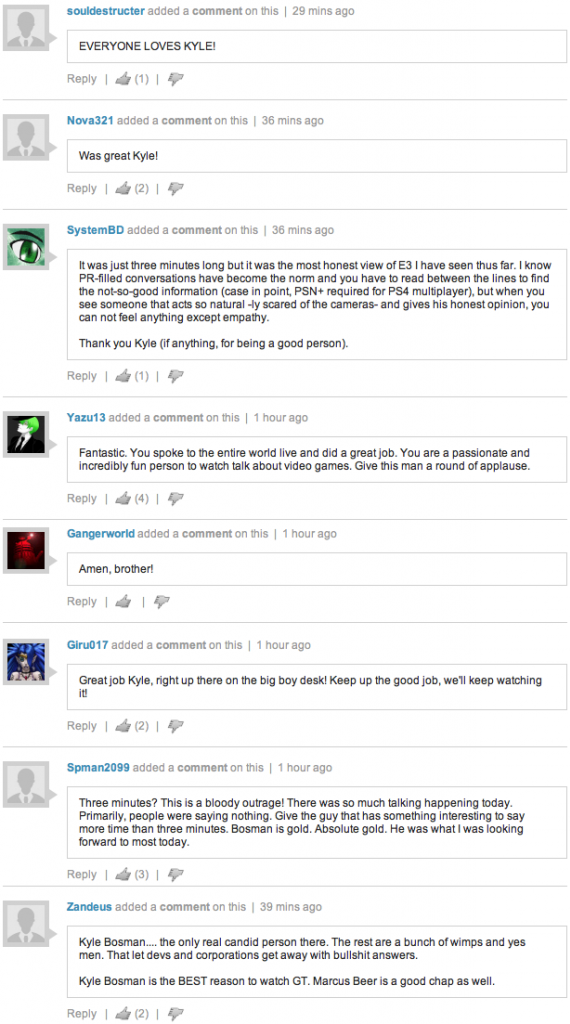 * "If you have been living under The Rock, let me catch you up on this."